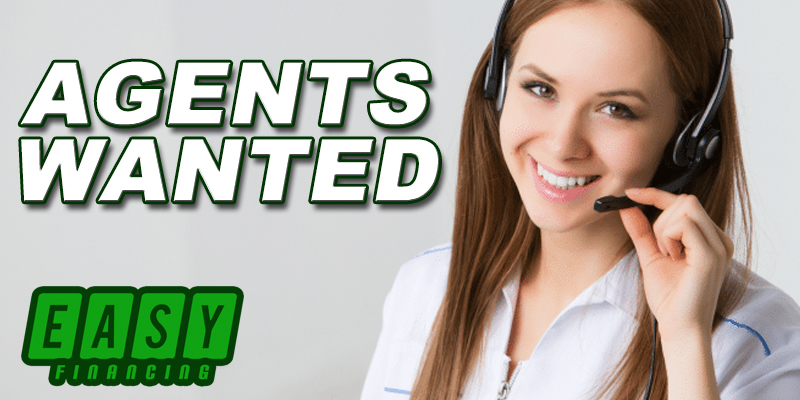 Who is Easy Financing?
Easy Financing is a lead generation company that specializes in business loan and MCA leads. Easy Financing has been in business since 2017. We are growing at an incredible rate and we are looking for talented telemarketing agents to help us achieve our goals. Candidates should be self motivated as they will be working from home or form their home offices. The company will provide you with a dialer, leads, script, and training. 
Requirements
Computer
Computer headset with mic
Internet connection – 5 mbps or higher (please check your speed here – https://www.speedtest.net/)
Must be able to speak English clearly (minimal to no accent)
Graveyard Shift – 10pm-6am Philippines Standard Time (flexibility within this schedule)
Must not be employed by other MCA / Loan lead campaigns (Conflict of interest)
Noise free working environment 
Paypal Account For Payroll 
Philippine Based Virtual Call Center   
We are solely recruiting agents in the Phillipines to work from home. 
What is the job?
The job is to generate live transfer leads and appointment leads. As an agent of Easy Financing you will call business owners using our dialer system. The dialer is hosted online which means you can access it with a username and password when you go to our website. Once logged into the dialer you can select a campaign and start dialing. You will be looking for qualified leads to transfer to our buyers.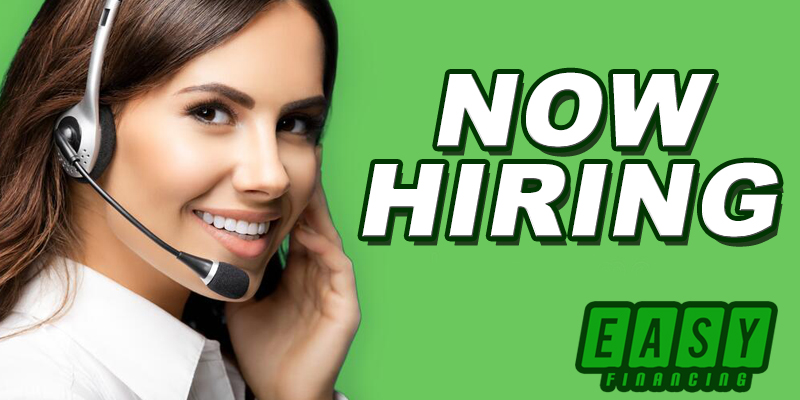 What is considered a qualified lead?
A qualified lead is a business owner that is looking for funding for their business. These businesses should be active. They should deposit their money into a business checking account and they should deposit at least $15,000 per month – each month – over the last 4 months. A qualified lead should have a 500 credit score (FICO score) or higher, they should be in business for at least 6 months, and they should be interested in receiving these funds within 2 weeks. 
What do I do once I have a qualified lead?
Once you have a qualified lead you will transfer the call using our routing software. Our routing software will automatically route your call to a buyer that is on our schedule for that day. The system routes calls based on schedule, daily cap, number of active agents ready for calls, etc. 
You may also book a time for a call back which is considered an appointment lead. If for some reason you try to send a live transfer and the call is not connected you should submit the lead as an appointment lead instead. Although we don't anticipate this happening we want to prepare you for any possible situations that might come up to make sure you are ready. 
How do I get paid?
Easy Financing pays each week. Payday is Tuesday. Every Tuesday payroll is submitted and paid by taking the number of leads minus the number of returns for unqualified leads. Each live transfer lead is worth $15 and each appointment lead is worth $5. For example, if you had 10 live transfers from Monday through Friday and you had 2 returns you would get credit for 8 live transfers. The following Tuesday would be pay day. Your weekly pay would be $120 (8 valid live transfers times $15 each). There is no hourly or base salary for this position as you will be working from home and we will be unable to manage your time. Payroll is handled through Paypal.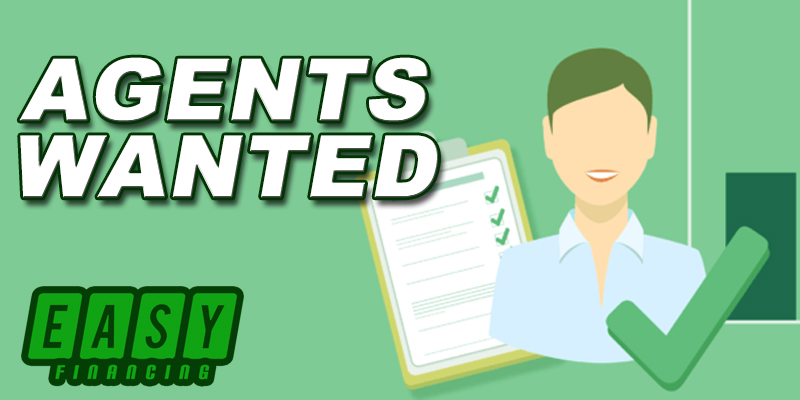 Who should apply?
Easy Financing is looking for self motivated agents that thrive while talking to people on the phone in a fast-paced environment. Must be driven by performance and results. Must be willing to learn, share experience, and want to make money! We want people who see this opportunity to make great money… one more time – we want people who like MONEY!!!
Is there an opportunity for upward advancement?
Absolutely! Easy Financing has several positions for those who have proven themselves in our entry level position. We have entry level telemarketers, email marketing and technology agents, we have team leaders, virtual agents that are hired for custom campaigns, and managers. Although our entry level position is commission only – the other positions are hourly or base salary plus commission.  

Recruiting Process Steps:
Step #1 – You got to this page! Congrats! Still interested? Go to step#2.
Step #2 – Get script and practice until you have it down. Go to step#3. (View Script Here)
Step #3 – Go to https://vocaroo.com/ and record yourself reading the script. 
Step #4 – Send the recording along with your name and an answer to why we should hire you to sales@EasyFinancing.biz.
Step #5 – We will let you know if you are hired ASAP